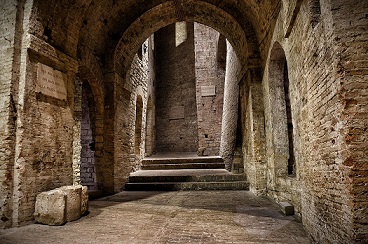 Perugia is the capital of the Umbria Region (the Green Heart of Italy), and is located in central Italy. The town is ofEtruscan originand contains more than 160,000 inhabitants.
The Acropolis of Perugia (about 490 m a.s.l.) has been selected by the Etruscan people for the topographic arrangement on two contiguous hills, Colle del Sole and Colle Landone, and for the water resources.
The oldest urban center is enclosed by walls dating from the 3rd Century BC, that are themselves incorporated into a medieval fortification (14th Century).